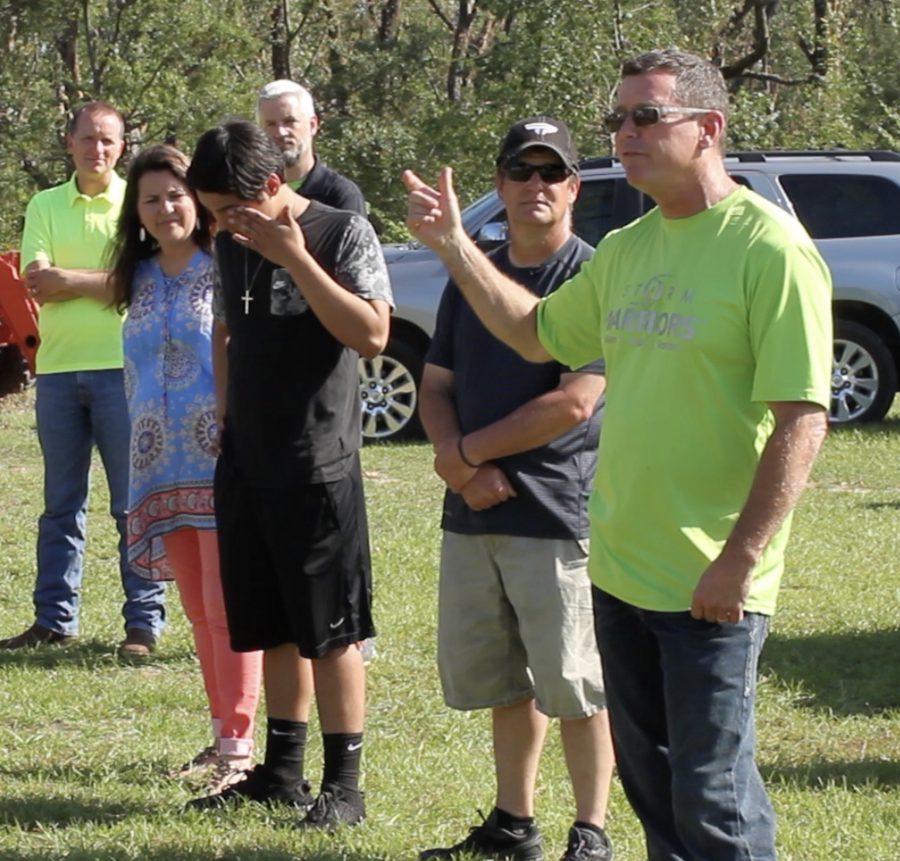 12 Dec

2017 – We are All About Restoring Families

Many of you know we have been helping families out of the storms of life through our books, blogs, website, speaking and conferences. What you may not know is that our family is also a part of the StormWarrior Team whose mission is to Warn, Assist and Restore families who have been affected by both physical and natural disasters.

Most of the work we have done in disaster relief has been something we just did because we were already at the storm when disaster struck. Now, after helping in 4 hurricanes and many tornado events, we are becoming known as the family who helps other families out of the rubble physically, relationally and spiritually. This year we spoke and taught about God's purpose of the family and were introduced as the Team Captains of the StormWarriors team. This has become our identity in helping families and it has stuck.

This year we have tracked several violent storms to be there when disaster happened. As a search and rescue team, our goal is to stop and render aid and help families and assist Emergency Management as long as needed. As a part of our helping families we also want to see these families restored not just back to where they were but to where they were always meant to be. This is the hope of God's restoration plan for each of our families. (2Corinthians 13:9)

Restoring families in 2017

Emory, Texas

On April 29th, at least 6 tornados tore through Van Zandt County killing 4 people and leaving several communities in ruins. While the Storm Warriors Team was watching the first tornado set down we began to warn the citizens of Canton that this Tornado Emergency was coming their way. We assisted in the search and rescue efforts for many hours and returned a few days later to help families pick up the pieces of their lives in Emory, Texas.

Elk City, Oklahoma

Many of you may not have heard of that an EF2 Tornado that ripped through Elk City, Oklahoma on May 16th that caused extensive damage to their community. StormWarriors were there to help and assist Emergency Management immediately after the tornado sat down.

The Texas Coast

On August 25th Hurricane Harvey slammed into the Texas Coast and eventually killed 82 people. The StormWarriors team slipped in behind the hurricane to help families in Aransas Pass and then through out the Texas Coast, Houston, Beaumont, and Louisiana. (Read More)

Hurricane Harvey

Restoration continues along the Texas Coast and StormWarriors continues to send teams and supplies. Help support the families that are still in much need after Hurricane Harvey as well as helping the StormWarriors be prepared to respond to whereever the next storm might happen. The Warriors Heart (www.thewarriorsheart.org) is a not for profit initiative of C2Family and is dedicated to helping families that are in any kind of storm. Please make your year-end donations to support not only disaster relief efforts but to also help Bill and Danielle continue to coach and encourage families before, during, and after any kind of storm.

To become a volunteer with Warriors Heart or for more information <click here>.