07 Dec

Become a Volunteer When Families Need You Most

What does it take to become a StormWarrior volunteer? You must have a Warriors Heart.

For over 17 years our family has helped many families who have been devastated by storms and natural disasters. From hurricanes that had been predicted days and weeks in advance to tornados that seem to come out of no where; each storm seems to have it's own personality and leaves it own unique path of destruction. Each storm also leaves families to deal with many emotions and the enormous task to pick up the pieces of their lives and move forward. For most of these families that we meet along the way, the physical storm may have passed but their very personal storm has only just begun.

Each day of volunteering we hear about stories of heroic survival and stories of how this particular storm has became the worse day of someone's life. Helping these families in their greatest time of need has had its challenges but for the StormWarrior team and the other volunteers, the efforts in helping have been very rewarding. Reaching out to provide assistance, financial help, or simply being present to help takes a heart of compassion. A heart of compassion we call — the heart of a warrior.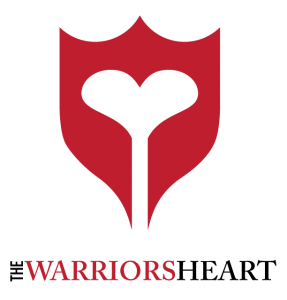 One family we met was still in shock three days after a tornado ripped through their home and destroyed every personal belonging they possessed. They were thankful to still alive but had no idea where to begin in rebuilding their lives. As volunteers began to show up to help them with clean up and basic needs to survive the next several days, it was the love, prayers and the message of hope they said they needed the most. It was then they began to focus on the future and to begin to forget the past that gave them strength to carry on and rebuild. Today, this family is now thriving and helping other families who need hope when disasters strike.
Being a volunteer with StormWarriors requires training to do many things according to your abilities, gifts and talents. You may help serve food, give out supplies, tear out sheet rock, chainsaw trees, clear debris, lead a team to distribute food supplies into hard to get areas and so on. But all volunteers will be trained and ready to love, pray and give a message of hope to all families we encounter. This is really the greatest gift we can give to any human being and the one gift that will never run out.
To sign up and become a volunteer for StormWarriors go to www.TheWarriorsHeart.org and fill out the volunteer information form. Once submitted, one of our team members will contact you about upcoming training and work with you to get you scheduled. Many of our volunteers have also elected to be trained in First Aid, CPR and AED. Advanced training is also available for Search and Rescue, High Water Rescue and Storm Tracking. Help other families in their great time of need and become a StormWarrior volunteer today.