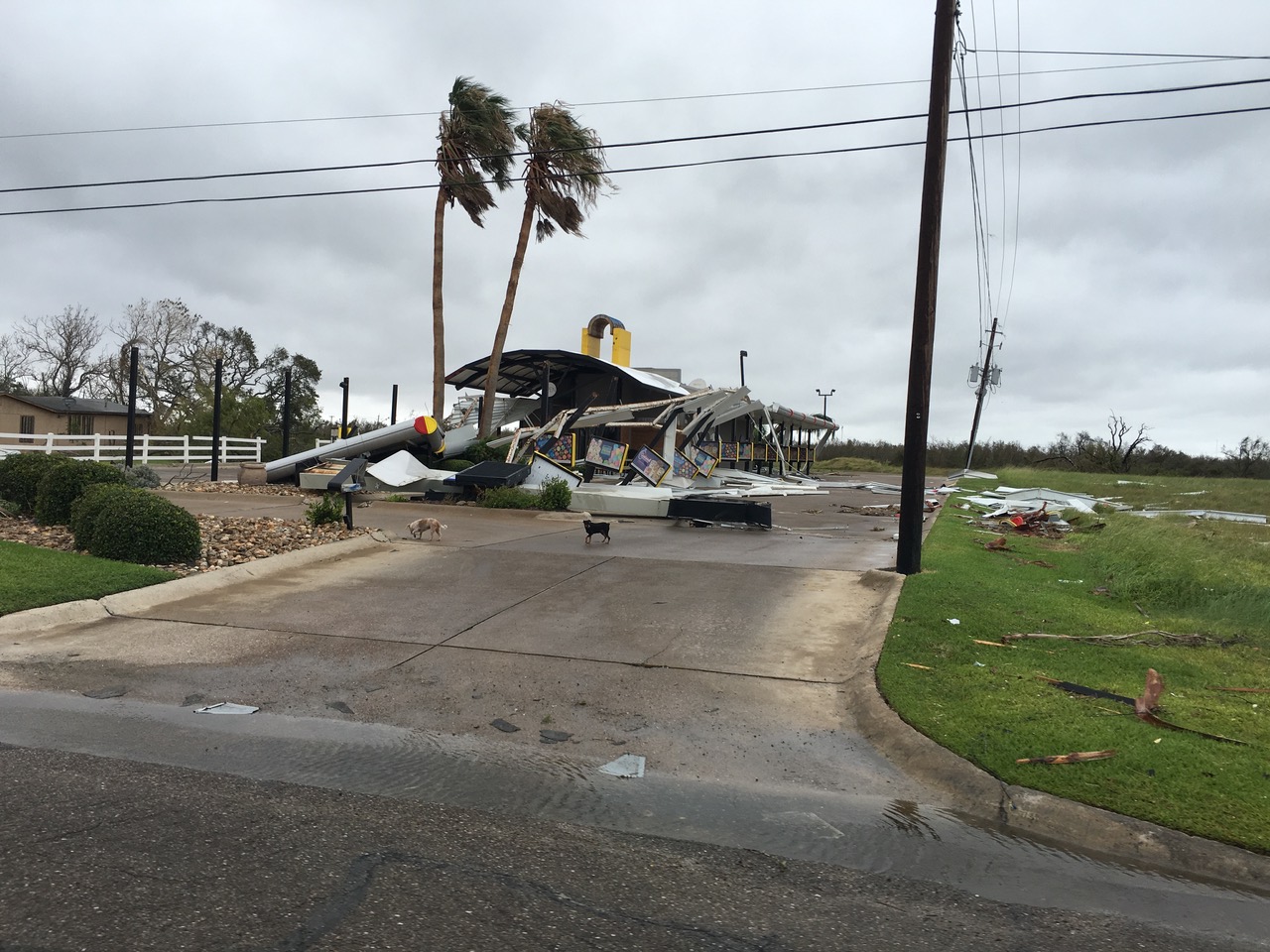 31 Aug

Finding your rainbow after Hurricane Harvey

I will never forget the looks on the faces of the families who survived the onslaught of the relentless pounding from Hurricane Harvey. Shock and fear gripped them as they waited for the pounding wind and rain to subside. Then, as they tried to find the next steps of rebuilding their lives, many felt guilty that they chose to stay and worried about the lasting effects this terrifying storm would have on their children.

"Where do we even begin?" asked one dad as he stood outside our trucks and trailers getting the much needed water and food. "How do we begin?" This family, like so many others, came to the realization that their storm had just begun. With very little resources, no electricity for possibly weeks, no water, food, and for most, no hope, they wandered through our supplies not even able to decide what to take.

Physical storms such as hurricanes and tornadoes often turn into something much more personal. Now as many of these families begin to rebuild from the physical loss, the battle they navigate through becomes a very personal storms of life. These storms are financial, relational and even spiritual. These storms can be even more destructive as many families begin the process of picking up the pieces of their lives.

We have learned through the many hurricanes and tornado disasters we have served that what families are in most need of is hope. Hope for getting through today and hope for a better future for them and their families. It is hope that helps families put one foot in front of another, fights off despair, and eventually results in finding the rainbow after the storms have passed.

The hope that families who are in any kind of storm are looking for is the hope that is linked to something far greater than hope itself. It is the hope we all long for and were created for. This hope not only gives us purpose for today to move forward but also satisfies our soul forever. The bible says this hope is an anchor for our soul. This hope is powerful and lasting when it is linked to the power of God.

It is this message of hope we take into every disaster in which we respond and serve. This hope lasts beyond the storm and through the other storms that will eventually come. Many families we get to know in the natural disaster begin to tell us of the other storms of their lives that have engulfed them; sometimes for generations. It is the storms of a failing marriage, depression, illness, concerns for their children and struggles of abuse or addiction. These storms are much more prevalent and often more destructive. It is these storms that tear apart marriages and families, which is the very foundation where we can begin to battle against any kind of storm.

Today many brave men and women are going to the front both on the coast and to cities that have been ravaged by floods and tornadoes. This response in and of itself begins to give those in need hope in mankind. It demonstrates love and compassion with so many selfless acts of generosity and kindness. This is the demonstration of the heart of a warrior. When storms come, many run out but a warrior takes the battle to the enemy. Thank you all for being warriors for the families in need.

As you find yourself caring for, giving a bottle of water, even holding and crying with these families tell them that they are loved. Loved by you and the One who sent you. Tell them that the God you serve wants to restore them and their family not to where they were before the storm, but to where they were always supposed to be. This the hope they are desperately seeking and as you are the evidence of the of the Good News of the Gospel by being sent, you also can give new life and new meaning with true hope that will last.

When families find this true hope the clouds of whatever the storm is they may be going through begin to lift and they begin to see their rainbow. The rainbow is followed by sunshine, warmth, love, and a reason to press on. A rainbow of purpose and meaning that truly matters comes from this true hope. God's restoration is better than anything in this world and we each have a great opportunity to share His love as we give and serve. And as you do, you will be blessed. C2 it!